In just a few days until Halloween, ghosts and horror movie characters will be roaming the streets in search of candy. Try these few tips to make your ceremony fun.

Strange costumes are said to be used during the festival to ward off evil spirits. Photo: Diego Grandi If you want to throw a Halloween party in style, try following Weezevent's 5 tips to plan an evening your guests will never forget! 1. Pick a date and time when Halloween is officially celebrated on October 31st, but Halloween-themed parties often happen days or even weeks before or after that date. It would be a shame to give up a party on the grounds that it's too early or too late to count as 'Halloween time'. However, you have to be careful when choosing the best date, especially for those who will be invited. Adults and children in general will be busy on the evening of the 31st and will also be invited by many people, which means that the "competition" is high at this time. Depending on your Halloween party program and theme, make sure your guests are there and that they don't choose to attend a different party. A quick social media search can also tell you about upcoming parties near your scheduled time and of course pick a different time. 2. Prepare letter of invitation Very important for a theme party. This is often the first point of contact between you and the guest. If the invitation doesn't immediately make them want to attend the party, you've missed a guest. Invitations can also be about creating a Facebook event or website for the most motivated people. 3. Think in detail Describe your event and program, don't forget the details. The time of the event, the address, the theme of the costume, whether to bring food or not are the basic information you need to share.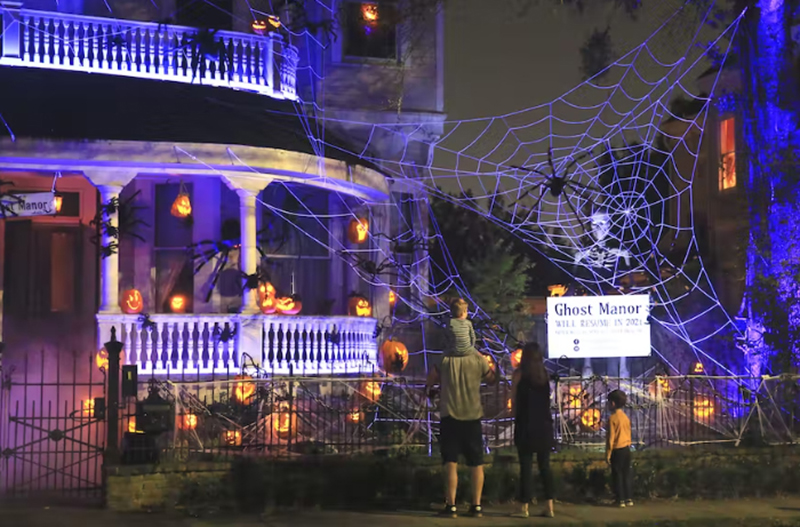 A house in New Orleans decorated for Halloween. Photo: THX Too many decorations, food ingredients, entertainment instruments, costumes… it's easy to get overwhelmed! Planning all of this in advance will avoid last-minute stress. Thanks to this, you can enjoy the party like all other guests, spend time with them and create unforgettable memories. 4. Food and Beverage Management Some hosts may require guests to bring food and beverages. This also makes it friendlier and everyone can show off their culinary talent with the craziest and spookiest recipes! Even if you don't prepare everything yourself, you can set a theme for your guests to follow. Give them recipes that are easy to make and fit your theme. Run a contest to find the best dessert or the "weirdest Halloween" drink. Get everyone involved! 5. Planning a costume contest What would a Halloween party be without a costume contest? Communicate as much as possible about the rules of your competition. Invitations, descriptions of events, programs, social media posts, emails… find it all! The earlier you start researching and the more you talk about it, the more time your guests will have to prepare. It takes time to create an outfit, so you can also give them tips and tricks to get the best outfit.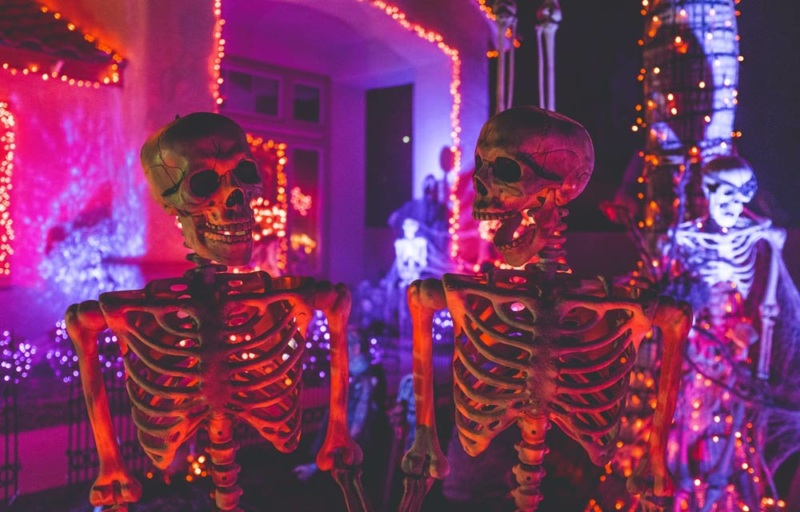 If you are a horror lover, you can also use many "horror" templates. Photo: Weezevent You can also inform people about the prizes to be won, create categories based on different costume themes: horror, animation, makeup, DIY, …
Categories: Travel
Source: INN NEW YORK CITY