In order to have a perfect, interesting and meaningful trip to Tokyo, the land of cherry blossoms, you should know these things in advance.

Select Haneda Airport as your destination instead of Narita Airport
Image of Haneda Airport. Photo: Cntraveler. You should choose Haneda Airport as it is located in the city while Narita is located in Chiba Prefecture, Tokyo's eastern suburbs. This means you'll save time and money when traveling from Haneda to downtown. Get a Pasmo (or Suica) card Pasmo (or Suica – they're the same cards only issued by train companies) is a super smart card that not only allows you to travel through the station gates, but all of From the bus you can pay for tickets and snacks at the machines. Remember this is cash country. So always have your yen handy as there are top 5 star inns or sushi restaurants that refuse to accept credit cards or cryptocurrencies. There are at least five stations named "Shinjuku"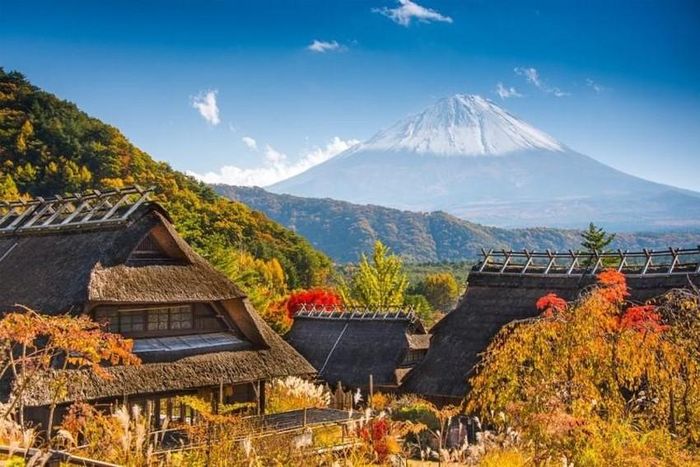 A view of Tokyo. Photo: Cntraveler. Shinjuku is a popular and well-known name in Tokyo. So if you are planning to visit Shinjuku or any other place with a similar name, make sure you go to the right station closest to your destination. Everything is small here. From hotels, bedrooms, bathrooms, houses to restaurants, everything is very small. So try to pack light and check the bed size when booking. Culture of Long Lines Known for their hard work and dedication, the Japanese don't mind long waits. Don't get discouraged, get used to it or come earlier. Don't ask for menus or look for ticket machines. When entering a ramen shop, you must order by showing the chef the ramen ticket. Here they don't serve like in Vietnam, but you have to find a big vending machine, usually next to the shop, full of buttons with pictures of each item on the menu and its price. Cafes and restaurants only open after 11 a.m. Most restaurants start serving at noon and rarely serve breakfast unless it's an obviously international company that serves breakfast on their menu. Tokyoites eat breakfast at home, buy it in a supermarket, or eat nothing at all. Avoid taking the train during rush hours You should avoid taking the train during rush hours, from 7am to 9am and just after 5pm. Learn the escalator protocol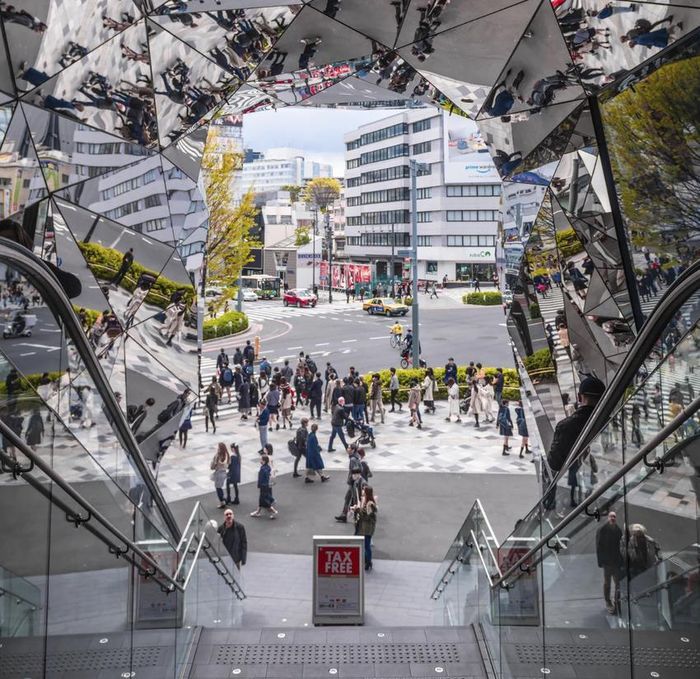 The famous escalator in Tokyo. Photo: Cntraveler. When riding an escalator, people stand on the left side and leave the right side empty. It is intended to make room for those who, in urgent cases, make use of the right to go up unhindered. Public rubbish bins are scarce, bring a rubbish bag. Carry a plastic bag for the trash until you can. Also, if you're buying food or drink, eat where you bought it as there's usually a bin ready to throw away. Get to know the self-service checkout Don't be surprised if nobody is waiting for you at the checkout when you check out. Especially in big stores in Tokyo like Uniqlo, Muji or GU and convenience stores like 7-Eleven, Family Mart, they have installed rows of self-checkout that calculate the total amount for friends. to buy. These machines automatically deduct payment from your credit card without going through any payment verification steps. Silence is Golden You must keep quiet or gentle behavior, especially when traveling by train, bus and other public places. Talking in cars is not prohibited, but if your voice is loud enough for others to hear, it will be perceived as disruptive and impolite. Many people even turn off the sound on their smartphones and don't answer calls on planes and train stations – it's considered courtesy.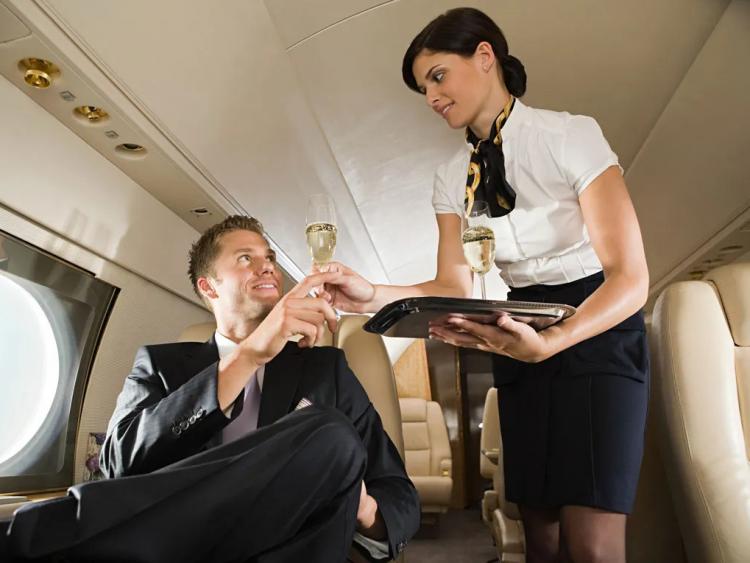 Why ask the flight attendant before changing seats? Many people think that they can easily change seats on an airplane, but in fact they shouldn't.
Categories: Travel
Source: INN NEW YORK CITY