You have heard about Japanese anime manga, so you know what is the genre of anime games, what is the best anime game ever? Let's find out with Innnewyorkcity VN through this article.
What is an anime game?
Anime games are themed games or games based on the famous Japanese manga anime series. Since becoming popular around the world, games and anime have become inseparable forms of entertainment as a large proportion of anime fans around the world are also game enthusiasts.
The purpose of introducing the anime game is to attract fans of the selected anime, and the game becomes a tool to promote the anime product. The success of good anime games will allow the developer to once again monetize a long-running franchise.
Top 15 Best Anime Games for PC and Mobile
1. Naruto Shippuden: Ultimate Ninja Storm 4
As one of the original four pillars of Shounen Jump, no one can deny that Naruto is the most popular anime franchise in the world.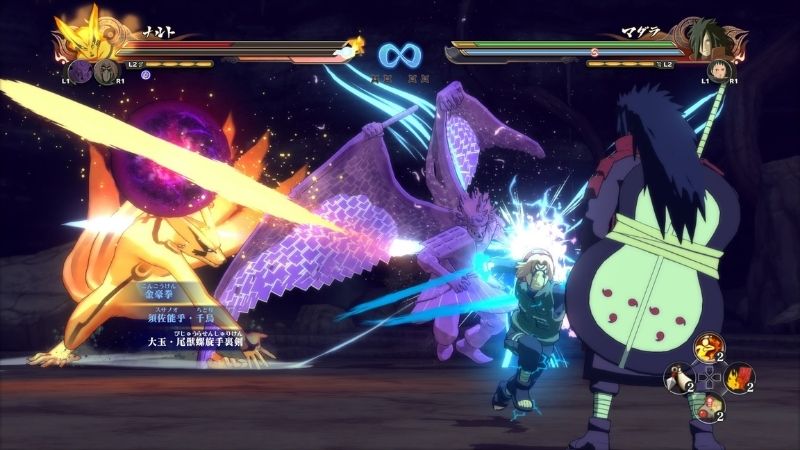 Naruto Shippuden: Ultimate Ninja Storm 4 game is the best anime adaptation ever produced by this series. Featuring extremely beautiful graphics and impressive combat effects, Naruto Shippuden: Ultimate Ninja Storm 4 will satisfy even the most demanding gamers. The in-game storyline continues the 4th Great Ninja War and keeps all the content of the original. Additionally, the sensibly added mission system adds to the game's appeal.
2. Dragon Ball Fighter Z – Anime RPG
Arc System Works has found the perfect combination of 3D and 2D animation, as evidenced by its success with fighting games like Guilty Gear and Blazblue…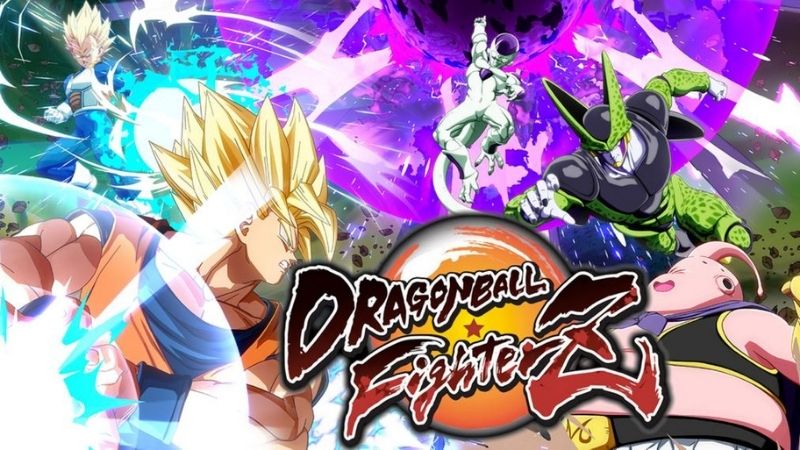 Among them, the most outstanding product is the anime game Dragon Ball FighterZ when it possesses the in-game fighting scenes that are exactly as described in the anime. Dragon Ball Fighter Z also lets you transform into a Super Saiyan with just a few simple button presses. This is truly a fighting anime game at the top of the best pc anime games of all time.
3. Persona 4: Golden – Good anime game about supernatural powers
In Persona 4, you play as a kid new to town who unknowingly embarks on an adventure to explore a strange parallel world. Here the dark spots of the human soul roam freely and must be destroyed.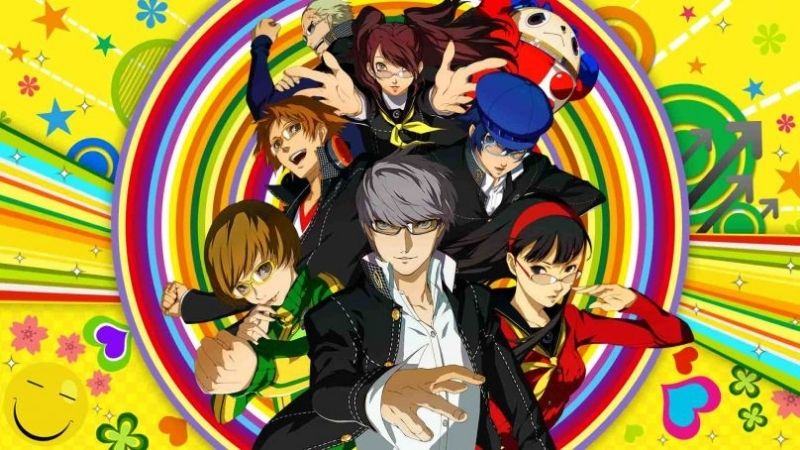 Persona 4's daily activities are extremely interesting with the use of supernatural powers and nocturnal monster hunting. These activities give you the opportunity to learn more about everything in town and build relationships with other characters.
4. Ni no kuni II: Revenant Kingdom – Classic Anime JRPG Game
Ni no kuni II: Revenant Kingdom is a classic JRPG anime game. Inspired by Suikoden, Dark Cloud series and with exciting action gameplay, Ni no kuni 2 never ceases to amaze players with its immersive storyline and combat experience.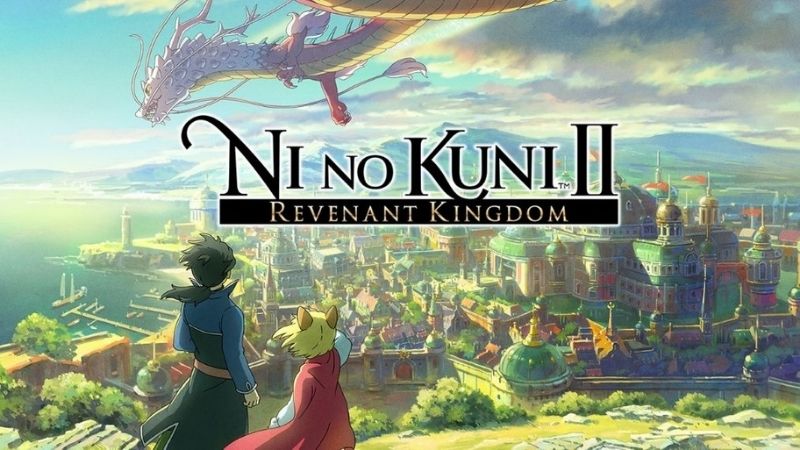 The game's story allows you to follow the little prince Evan Petti Whisker Tildrum on his journey to reclaim his throne and liberate his kingdom. The game uses a three-man battle system in a small arena. Members can attack, cast spells, and block and dodge enemy attacks. This is what makes Ni no kuni 2 different from previous traditional JRPG games.
5. Dragon Ball Xenoverse 2 – anime game on PC
Dragon Ball Xenoverse 2 brings you new experiences. One of the best anime games for PC, Xenoverse 2 is a great addition to the main storyline of the Dragon Ball manga.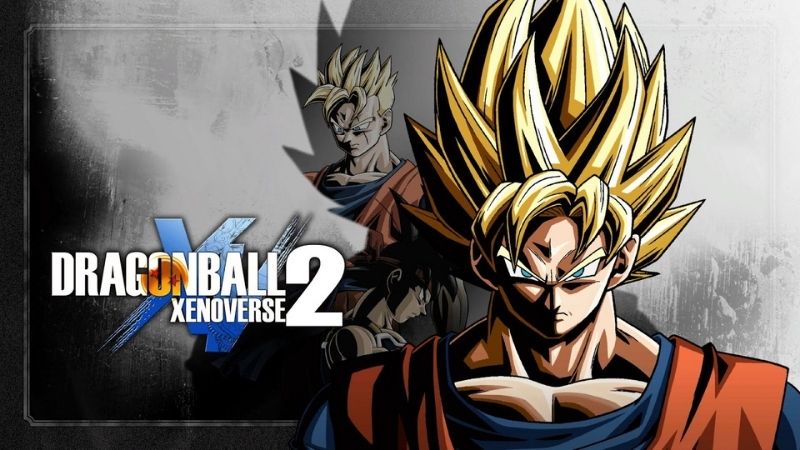 Saiyan warriors appear once again amid top-notch graphics that will surely make Dragon Ball fans sob. In the game, you can join quests with other players to quickly increase your strength. If gamers are looking for an immersive MMO-lite with an exciting, authentic storyline, look no further. All in this excellent Japanese game.
6. Fate/Grand Order – Free Anime Mobile Game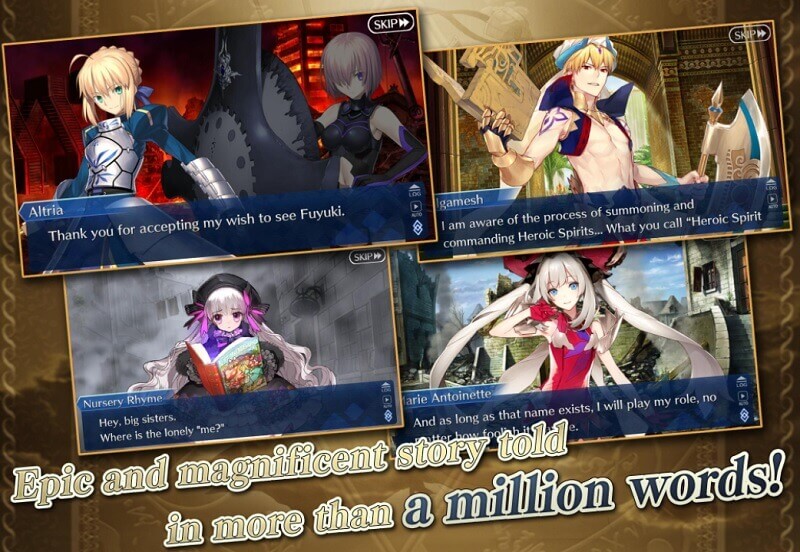 This is anime game for mobile users and totally free. The game was developed by Delightworks and published by Aniplex. In this game, players are organized into teams and fight in turn. Players take on the role of masters, embarking on missions to return and commanding their minions to fight other enemies. This game has a storyline presented in the style of a visual novel, allowing players to actively decide the next development of their choice. Each minion has a unique scenario for you to explore and accompany.
7. Tales of Crestoria – Anime RPG for Android, iOS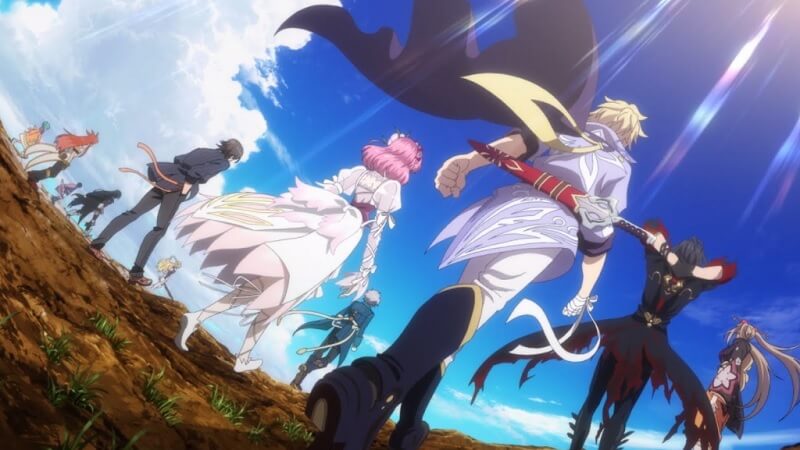 Tales of Crestoria anime game is also a mobile gaming product. Players are transported to a crime-ridden world, with 3 character classes for players to choose from. With this role-playing game, you become 1 of 3 people, each with their own "sin". You will slowly explore your character as you complete quests. The game's plot is developed according to social thinking, what will you do before the questions, accusations and how will you behave if you are accidentally thrown into difficult cases to answer?
8. Bleach: Brave Souls – The best gacha anime game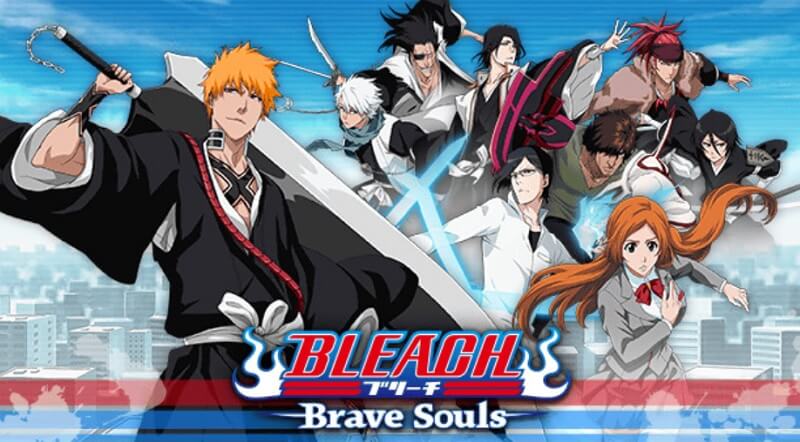 This anime game belongs to the free gacha genre, the main context of the game will be very familiar to those who are fans of bleach anime manga. The game is developed by KlabGames and published by Konami. This is an action game, real-time combat. The game has many RPG elements and can be played against other players or against machines in the PvE and PVP battle systems. Players can buy free items to speed up the game, especially in character's experience points. Many missions will be installed during your journey, from which players can feel the deepest details that can only be found in manga and anime.
9. Azur Lane – war anime game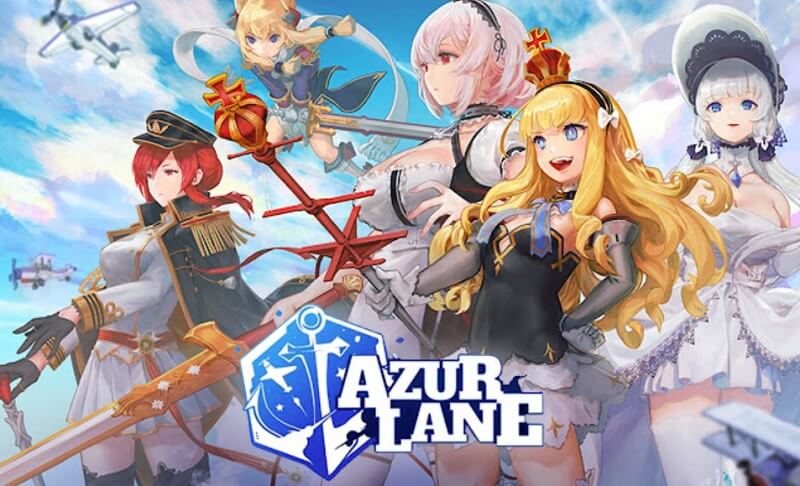 Azur Lane is an anime style game, the characters in the game are very anime and manga, however, it is developed by Shanghai Manjuu and published by Xiamen Yongshi in China. The game is designed to be played on mobile operating systems, Android and iOS. The game is set in a world where military wars are taking place, dividing the once powerful Azur Lane Alliance and forming two opposing factions, Azur Lane and the Crimson Axis. Join the game to take part in extremely interesting shooting battles. Players will own "warships" which are small pretty anime girls. Gather your army and fight against the others. In addition, the game also has very stimulating features such as customizing the female dormitory and getting married for the character.
10. Sword Art Online memory defragmentation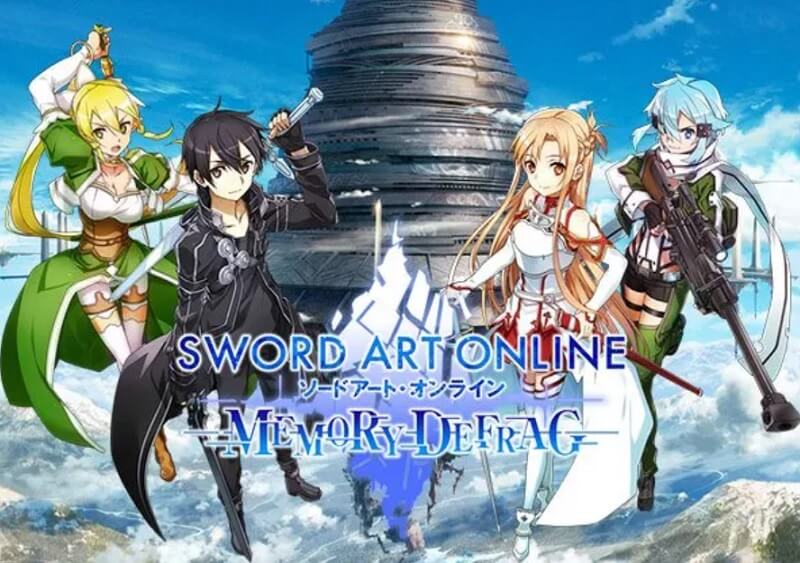 Last on the list of anime games, a game that you shouldn't miss is Sword Art Online Memory Defrag, a product of the famous Japanese game company Bandai Namco Entertainment Inc. As you know, Sword Art Online is a huge game. and the mesmerizing world, players will immerse themselves in the colorful atmosphere and the heroic atmosphere with favorite characters like Kirito, Asuna… and of course you will fight against the forces of evil with them too. The weapons in this game are entirely inspired by the anime manga of the same name, so you will easily recognize them. Improve your character's fighting power and weapons to win the fastest.
11. Genshin Impact – The most popular anime game
Beautifully detailed 3D anime-style graphics make Genshin Impact a very popular game with sales of $1 billion after 6 months of release.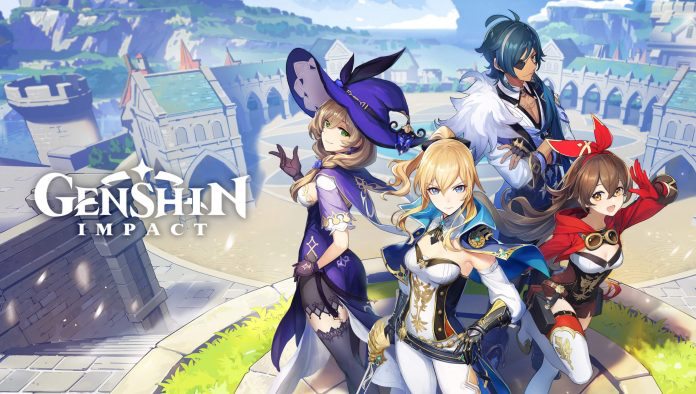 With the main background and the beautiful land of Teyvat, you will accompany the character to discover and better understand the story of the 7 gods in the game, as well as to conquer new lands.
12. Anime fashion game 2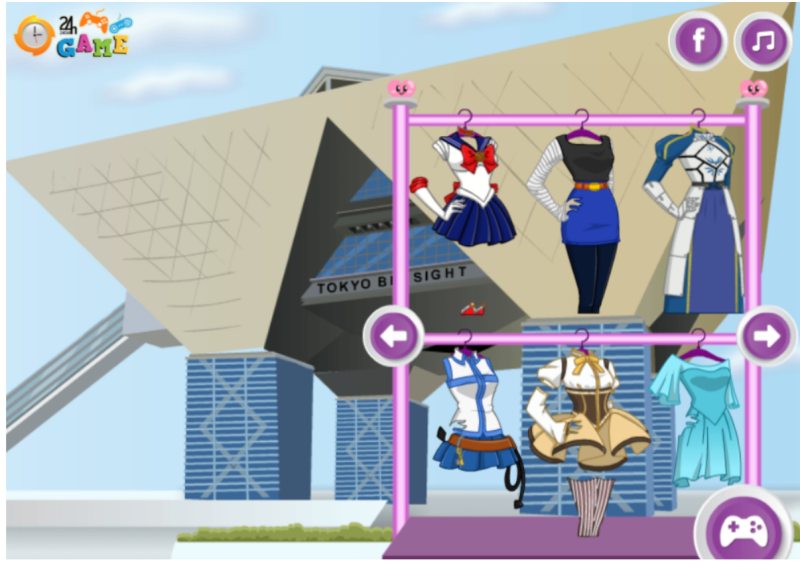 The main characters of the game are Disney princesses in anime-style costumes. You can freely create and change the costumes and hairstyles for the princesses as you like.
13. Boxing Angel – Anime character stripping game
Boxing Angel is a game that combines anime character undressing and the boxing genre. The martial arts characters in the game are designed in the image of women with three hot measurements that are difficult to spot in real life.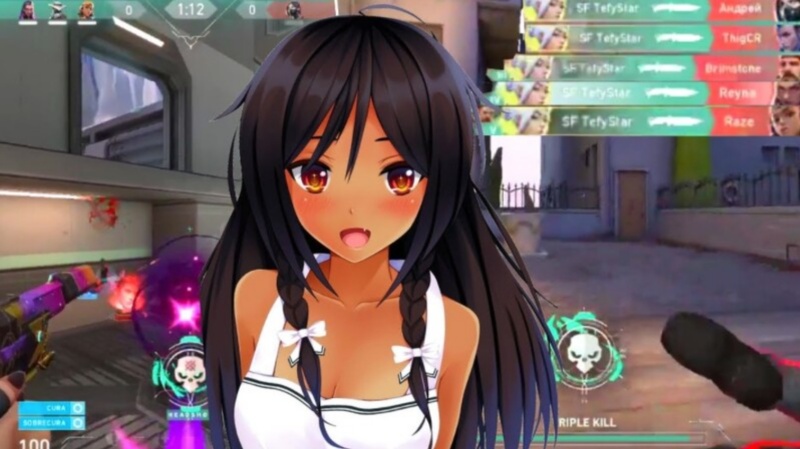 Boxing Angel anime character stripping game Not only can you undress from A to Z of the hot heroine in the game, but you can also choose the costume for the character, how sexy it is is up to you to decide. definitely.
14. Code Gaia – Gzone – Anime RPG
Game Code Gaia – Gzone with Japanese anime style graphics and bright colors accompanied by sound effects, unique combat makes every frame in the game vivid and brilliant in the player's eyes.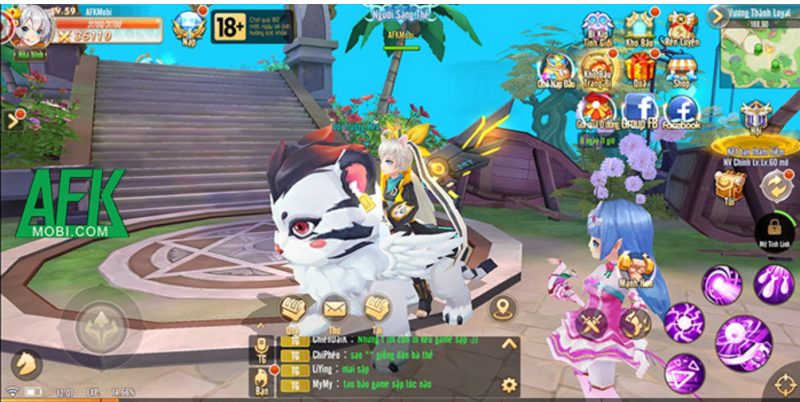 Code Gaia – Gzone Your main task is that as the most talented warrior you have to complete a series of main quests and challenges in the clones, tower floors and battlefields.
15. Anime War Game 3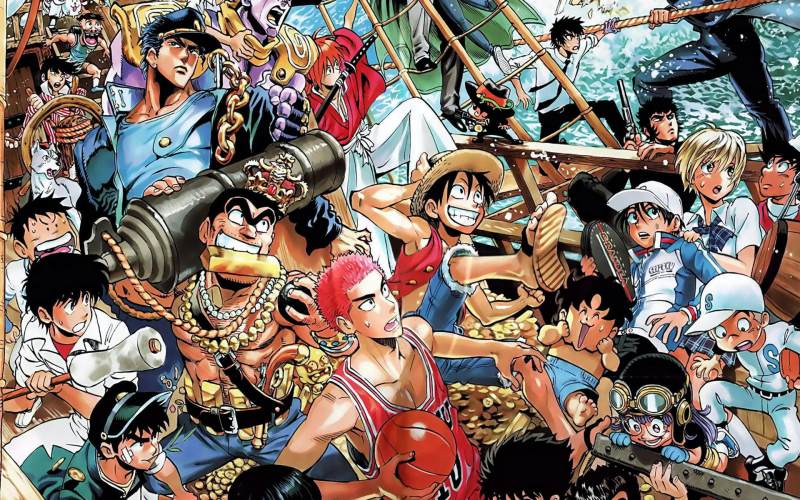 Anime Star Wars Anime Game Star Wars is an extremely attractive and interesting Japanese animation game. This Anime 3 Star Wars game is an arena that gathers outstanding talents from famous manga series like Dragon Ball, Naruto, One Piece, Basketball Master… They will compete in the game. . This anime to divide high and low and fight for supremacy.
Above is a list of 15 good anime pc games that you shouldn't ignore. Has anyone experienced all of the above games? Download these anime games on your computer and experience it right away!
Categories: Travel
Source: INN NEW YORK CITY