Gold jewelery shops in Dubai, Thailand, India… attract customers. However, buying gold jewelry to Vietnam will mean a heavy loss, although the domestic price is much more expensive.

Compared to two weeks ago, the world gold price fell by more than USD 70/ounce (equivalent to more than VND 2 million/tael) to reach USD 1,644/ounce on September 24. However, the price of SJC gold bullion fell by only 350,000 dong/tael, the selling price fell to 66.6 million dong/tael, and the buying price was 65.8 million dong/tael. In particular, the gold rings 4 and 9 fell by 600,000 dong/tael, the purchase price was 50.35 million dong/tael, the selling price was 51.35 million dong/tael. With the same quality of gold 4 and 9, the price of gold jewelry was lower, 50.25 million dong/tael was bought and 50.85 million dong/tael was sold. For example, the price of SJC gold bars is 19.4 million dong/tael higher than the world price, while gold jewelry and gold rings are 3.5-4 million dong/tael higher.
Do not buy gold jewelry when traveling.
People in the country spend 41% more to own a piece of gold and 8.4% more to buy jewelry. With this difference, Vietnamese should buy gold in foreign trips like Thailand, Dubai, India… or not? Mr. Nguyen Ngoc Trong – director of New Partner Gold Company – said that if you buy it for jewelry and souvenirs, it's fine. And when you buy and resell gold overseas, you definitely lose money buying overseas. It is normal for products to be sold at a loss of more than half. The price of gold jewelry abroad is calculated on the basis of cost price, plus the cost of design, labor, operation, edition, brand (these costs are quite high), profit margin… so the selling price is very high. high. When gold products 4 and 9 are bought and sold in the country, gold deals can only achieve the same price as raw gold, currently only about 49-50 million VND/tael. In addition, according to Mr. Nguyen Ngoc Trong, the current regulations also allow only persons entering Vietnam to wear gold jewelry and art objects to meet jewelry needs, such as rings, cords, rings…earrings, bracelets and other jewelry. Don't bring gold bars, raw gold. If the total weight of gold jewelry is 300g or more, it must be declared to customs. It is therefore important to keep these points in mind when travelling. In addition, private individuals should not buy precious and semiprecious stones abroad. People who specialize in jewelry and gemstones often buy counterfeit goods when inspecting with the naked eye. Because gems need to be machine tested to grade them accurately. Gems have a high value, so if you buy the wrong fake, the damage will be huge.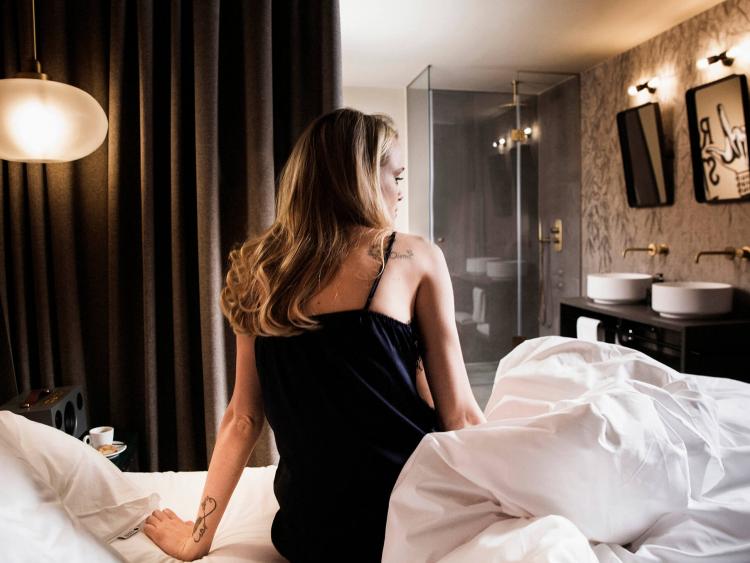 10 tips to help you stay in the most comfortable hotel Be polite, look for discount codes online, join a loyal customer group… these are the things you must do when travelling…
Categories: Travel
Source: INN NEW YORK CITY